Date: Wednesday 30 November 2016
Time: 9:00am - 4:00pm
Venue: The Crystal
REGISTRATION IS NOW CLOSED
Overview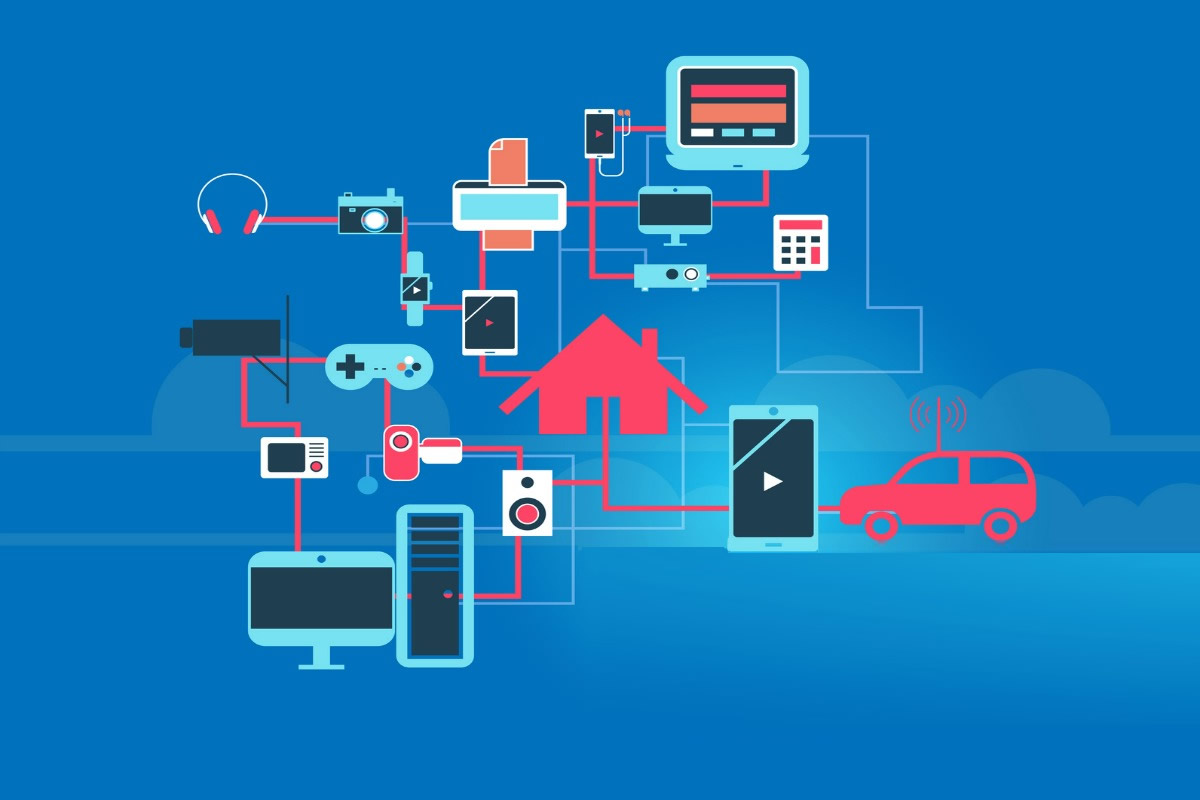 M2M/IoT Conference 2016
The Internet of Things is, arguably, the biggest talking point in the telecoms industry with its ability to transform everything from cars to healthcare.
European Communications and Mobile Europe have teamed up to hold an event for key industry decision makers to discuss the role of telcos in the IoT.
Held in London on 30 November, the thought leadership seminar will bring together major speakers from across the telco industry to discuss what is happening in the marketplace today and what the industry needs to be aware of in the future.
Featuring exclusive research findings, case studies and a panel discussion, the seminar provides an excellent opportunity to network with industry peers and get up to speed on this constantly evolving sector.
You can watch videos from last year's M2M/IoT conference here.
To discuss sponsorship opportunities contact the commercial team on +44 (0) 208 7521601 or +44(0)7590 115805 or email Justyn.gidley@eurocomms.com
Agenda
08:30
Registration and Coffee

09:20
Welcome from Marc Smith, Group Editor, European Communications

09:30
Panel Discussion: Cui bono - Who is the IoT for?
Rami Avidan, Managing Director, IoT, Tele2 Group
Paul Morrissey, Global Ambassador, TM Forum

10:00
Presentations: Exploring opportunities for the Connected Car
Jens-Peter Meesenburg, Head of Industry Solutions, Global IoT, Telia Company
Phil Skipper, Head of Business Development M2M, Vodafone Global Enterprise

10:30
Presentation: How IoT and your connected car may be exposing your privates
Tony Gee, Pen Test Partners

11:00
Morning Coffee and Networking Break

11:30
Case Study: An Overview of LoRa
Vincent Hebbelynck, Head of Incubation and Corporate Venturing, Proximus
12:00
Presentation: Transforming the Signaling-Core for IoT
Douglas Ranalli, Founder and Chief Strategy Officer, Netnumber

12:20
Panel Discussion: How to make the IoT Pay
Matt Hatton, CEO, Machina Research
Falk von Bornstaedt, Head of Group Peering & IP Trading, Deutsche Telekom AG
Bengt Nordström, CEO, Northstream AB

12:50
Lunch and Networking

13:50
CityVerve: An IoT Ecosystem for Smart Manchester
John Davies, Chief Researcher of Future Business Technology, BT

14:20
Panel Discussion: Telcos and the Smart Home
Olena Kaplan, Senior Analyst, Beecham Research
Jens-Peter Meesenburg, Head of Industry Solutions, Global IoT, Telia Company
Adarsh Krishnan, Senior Analyst, ABI Research

14:50
Panel Discussion: 2017 Predictions for IoT
Speakers TBC

15:10
Closing Remarks from Graeme Neill, Editor, Mobile Europe

15:25
Afternoon Refreshments and Networking

16:15 End of Seminar
Speakers
Douglas Ranalli, Founder and Chief Strategy Officer

Douglas Ranalli is the founder and Chief Strategy Officer for NetNumber, Inc.  Ranalli founded the company with the goal of simplifying the migration of SS7/C7 signaling to next-generation signaling while enabling service-providers to continue to use telephone numbers to identify subscribers.  Ranalli provides the vision for simplifying the complex service-control problem faced by all communications service providers. Finding a way to take a complex technical subject and make it easy to understand is one of his greatest strengths. 

Ranalli's ability to look at a highly complex system and identify ways to simplify the environment has led him to found several successful companies including Fax International, an international fax-over-IP service provider, and Student Life, a magazine for college students that was purchased by Time Inc in 1987.
Ranalli has been awarded multiple patents, and is the subject of several case studies developed by the Harvard Business School and incorporated into MBA programs around the world. 

Ranalli holds a BS With Distinction in Industrial Engineering from Cornell University, and an MBA from the Harvard Business School.  He is the recipient of the Baker Scholar award, one of Harvard's highest honors for business school graduates.

 
 
 

Falk v.Bornstaedt from Deutsche Telekom

Falk von Bornstaedt joined the Deutsche Telekom Group in 1991. Since 2013 he is Head of Group Peering and IP Trading, in the business unit International Carrier Sales and Solutions (ICSS), part of the board area Europe and Technology. Before this he was heading the product management IP-Transit, Peering and CDN within the Business Unit Internet and Content. In this function he led the Deutsche Telekom Network into a Tier1 status and established the IP-transit business.

Prior to joining ICSS, Falk held various positions within and Deutsche Telekom Group, where he was responsible for the international IP product portfolio from 1996. This involved setting up the IP MPLS VPN product lines. Before this, Falk was assistant to the CEO of Deutsche Telekom, responsible for international affairs and worked in the controlling unit at the Deutsche Telekom headquarters.

Falk is an active member of the internet community, frequently at the EU and Global Peering Forum, joined IETF in 2016.  2014 Falk was elected for the DE-CIX customer advisory board.

 
 
 
 

Jens-Peter Meesenburg, Head of Industry Solutions, Global IoT, Telia Company

 
 
 
 

Phil Skipper, Head of Business Development M2M, Vodafone Global Enterprise

Phil joined Vodafone in July 2013 as Head of M2M Business Development. He is fully responsible for developing M2M solutions and capabilities on a global basis. "M2M adoption will continue to accelerate with smaller organisations being able to harness the advantages of M2M technology to drive greater efficiency and value for their customers. As Head of Business Development for Vodafone M2M, I'm particularly excited to play a key role in developing this important application area" he says. 

Phil has a wealth of experience in a broad range of industries including defence, FMCG and media. Prior to joining Vodafone Phil was responsible for Markets and Portfolio within the Siemens Infrastructure & Cities organisation. Prior to that he held the position of Director Electro Mobility for Siemens and has worked for a number of well-known blue chip organisations including Landis + Gyr and Mars in the UK, USA and Switzerland.

 
 
 
 

Tony Gee, Security Consultant, Pen Test Partners LLP

Tony has been working in IT security for over 9 years both as a security consultant within Finance and at the technology provider for the world leading Oyster system in London. Tony speaks widely on computer security and highlights vulnerabilities in smart devices, he takes pleasure in helping people understand the risks to their online presence and how to respond to the threats to better protect themselves, their family and their business.

 
 

Olena Kaplan, Senior Analyst, Beecham Research

Olena Kaplan is a senior analyst at Beecham Research, focusing in the areas of M2M, Internet of Things, wearable technologies and smart solutions. She focused her technology and market research on the M2M evolution and move towards the Internet of Things. Amongst published researches are smart home, IOT in retail, wearable technologies and M2M/IoT market analysis. Olena holds a master degree in Intellectual Property Law from King's College, University of London in addition to a Bachelor's Degree in Management.

Olena contributes to several conferences on the Internet of Things such as Smart Home Summit, Smart Home World, The internet of Retail, IOT Summit.

 
 

Rami Avidan, Managing Director, IoT, Tele2 Group

Rami is heading up the Internet of Things/Machine-to-Machine business for the Tele2 Group, in a shared leadership with Ingrid Wistrand. The two of them started up Tele2's engagement in M2M and IoT in 2012, and have since established Tele2 as a leading player in the space.

Rami is a serial entrepreneur and has created companies in many various industries among others IT Security, Finance and Telecoms. Rami has a deep understanding of the Telco industry with a specific focus on the M2M/IoT industry, primarily due to the fact that he co-founded and ran the Wyless Group of companies for several years.

Rami joined Tele2 in 2013. His strengths include strategy and vision as well as strong leadership skills. Rami holds two M.Sc´s one in Finance as well as Management from Regents University, London, UK.

 
 
 
 

Vincent Hebbelynck, Head of Incubation and Corporate Venturing, Proximus

Vincent is currently Head of Technology Incubation and Corporate Venturing at Proximus. In this role he leads the technology aspects of the innovation projects and as such in close collaboration with the local and international startup scene. Vincent represents Proximus at the LoRa Alliance. Previously, Vincent was Head of Voice Product Development and Innovation at BICS, the leading international carrier subsidiary of Proximus and before the he had the responsibility of major wholesale customers at BICS. Vincent started his career in a few more technical functions at IBM, Digicable and Telindus. Vincent holds a master degree in Civil Engineering of the ULB and business administration degrees from the Solvay and Vlerick Business Schools.

 
 
 
 

Adarsh Krishnan, Senior Analyst, ABI Research

Based in the UK, Adarsh is a senior analyst for ABI Research's IoE, Enterprise & M2M Sector. He focuses on research and analysis of the IoE Value chain and contributes on areas such as smart home, mhealth, and smart grids.

Adarsh is an experienced researcher with proven sales and account management skills in the technology sector. Prior to joining ABI Research, Adarsh worked as a Senior HR consultant at People Source Management ME, where he was responsible for developing the IT and engineering business in the Middle East and Africa region for the firm.

Adarsh earned a Bachelor's degree in Business Management from New Horizon College in India and a Master's degree in International Marketing from The Strathclyde University in the U.K.

 
 
 

 

 

John Davies, Chief Researcher of Future Business Technology, BT

Prof John Davies is Chief Researcher in BT's Future Business Technology unit, where he leads a team focussed on Internet of Things. He has a strong track record of research and innovation and his current research interests are Internet of Things, Semantic Technology and Text Analytics. He co-wrote the Hypercat IoT specification. John has authored over 70 scientific publications and is the inventor of several patents. He previously span the Exago company out of BT and served as CTO until Exago was acquired. He is a Fellow of the British Computer Society and a Chartered Engineer. He holds a PhD in Artificial Intelligence from University of Essex, UK and is a visiting professor at the Open University.

 
 

Bengt Nordström, CEO, Northstream AB

Bengt co-founded Northstream in 1998 and is since then the CEO of the company. He has previously held the position as CTO and Executive Director of Smartone in Hong Kong. Other management positions include Ericsson, Comviq and Netcom consultants. Bengt has also held a position in the Executive Committee of the GSM Association as well as chairing the GSM Association Asia Pacific Interest Group. Bengt is an acknowledged telecom industry thought leader that is frequently invited as speaker and moderator in conferences and strategy workshops.

 
 

Paul Morrissey, Global Ambassador, TM Forum
Paul is a Veteran, Technology, Big Data Analytics, Customer Experience and Innovation Entrepreneur, he has created, enabled and successfully sold, floated or merged a series of International Telecommunications, Financial Services, Entertainment, Insurance, Technology Operations, Software and Consultancy practices and continues to invest in early stage technology business through his Private Equity fund Livewire Capital Partners.

He is a recognised International Business leader and expert on Big Data Analytics, Customer Experience, Digital Transformation, Data Forensics, Smart Cities, IoT and Media Content distribution.

Paul sits on the 'Smart Cities', 'IoT' and '5G' working groups for TM Forum. In 2010 he was awarded a Professorship by the School of Mathematics and Computing at Liverpool John Moores University in the UK for work surrounding Innovation in University technology spin-out companies. He is a Fellow of the Institute of Engineering and Technology and a sought after Global speaker on the International conference circuit.

 
 

Dejan Rasuo, VP IoT Connectivity & Subscription Management Business, Spirent Communications

 
 
 
 

Matt Hatton, Founder & Chief Executive Officer, Machina Research
Matt Hatton is a widely respected wireless industry expert with 15 years' experience at the cutting edge of telecoms research. He is founder and CEO of Machina Research, the world's leading research and consultancy firm focusing on machine-to-machine (M2M), Internet of Things (IoT) and Big Data. Prior to establishing Machina Research, Matt was Program Manager at Yankee Group focusing on the mobile services market in EMEA and most recently at Analysys Mason he was Research Director managing all research on the telco services market, with a particular focus on mobile broadband and other new emerging services and business models.

Matt's current focus at Machina Research is squarely on the emerging opportunity for machine-to-machine communication. He is considered one of the foremost industry experts on M2M. As well as managing a growing team of analysts at Machina Research he spends his time helping mobile network operators, vendors, regulators and numerous other interested parties to understand the implications and opportunities presented by the growth of new connected devices.

 
 

Marc Smith, Editor, European Communications
Marc is a journalist and editor with over 10 years' experience in a wide variety of business sectors. Since helping to re-launch European Communications in 2011, he has specialised in the strategic direction of the telecoms industry, looking at how European telcos need to change if they are to prosper in this challenging yet exciting sector. He also oversees European Communications' sister title, Mobile Europe.
 

 


Graeme Neill, Editor, Mobile Europe

Graeme Neill has been a news journalist for more than ten years, beginning his career in Belfast with TheIrish News. Since moving to London in 2005, he has covered debt capital markets for Euroweek, the publishing industry for The Bookseller and the UK mobile phone industry for Mobile

 

 
*Speakers will be added soon so please check back for updates!
To discuss speaking opportunities please contact Justyn on +44 (0) 208 7521601 or +44(0)7590 115805 or email Justyn.gidley@eurocomms.com
Venue
This full-day conference will take place within The Crystal in London.
The Crystal
1 Siemens Brothers Way
Royal Victoria Dock
London 
E16 1GB
The nearest station to the Crystal is Royal Victoria Station (Zone 3) on the Docklands Light Railway (DLR), only a three minute walk away from the centre.
View map 
The Crystal, London (https://www.thecrystal.org/) is home to the world's largest exhibition on the future of cities and is the world's most sustainable events venue.
Attendee
European Communications and Mobile Europe seminars are aimed at senior level decision-makers and managers at network operators.
The seminar is a must-attend for:
Business leaders and decision-makers (CEOs, CMOs, COOs, GMs, Presidents)
Technology executives and decision-makers (CTOs, CIOs, CSOs)
Strategy, operations and IT executives
The seminar provides an excellent opportunity to network with fellow professionals, share ideas and discuss the key trends affecting your role and the wider telecoms industry.
Registration
What does free registration include?
Hear the latest innovations and strategies in M2M/IoT
Put your questions to our panel of experts
Ample networking opportunities with your peers from the telco community
Catering and refreshments throughout the day
Access to the post event presentations
To discuss sponsorship opportunities contact the commercial team on +44 (0) 208 7521601 or +44(0)7590 115805 or email Justyn.gidley@eurocomms.com
* The allocation of free passes will not apply to suppliers/vendors. All registrations will be approved by European Communications/Mobile Europe and suppliers who wish to attend will be charged £499+VAT.
Sponsor: